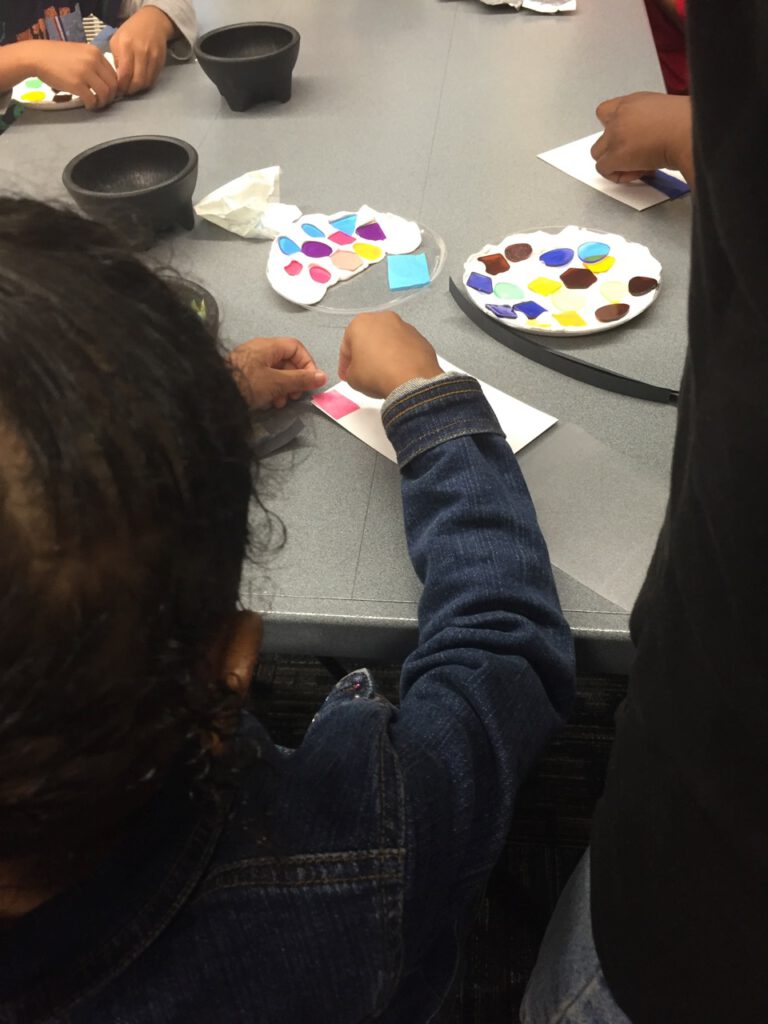 Looking for something fun AND educational for your kids to do this February Break Week? Bring the whole family to Explore & More for a week long Arts celebration. Children and their caregivers will explore a different art projects each day from February 19th – February 23rd. Activities will be hosted in our workshop room from 11:00am – 2:00pm. These activities are free for members or included with paid admission thanks to our generous supporters at the Charles D. and Mary A. Bauer Foundation. Check out this year's program schedule below:
Monday, February 19th – President's Day 
Exercise your voting rights by selecting your favorite exhibit at Explore & More! Visitors will also create patriotic works of art.
Tuesday, February 20th – Process Art
Come create unique works of process art at Explore & More! Use a variety of unique materials to paint in this fun art week activity.
Wednesday, February 21st – Light and Color
Learn how colors mix and interact with light through shadow play, light tables, and stained glass. Activities will take place in the workshop room and Faces of Buffalo.
Thursday, February 22nd – Color Mixing
Only RED, YELLOW and BLUE here! Learn all about color mixing and how paint your own rainbow from only three colors. Visitors can also explore tints and shades by mixing in white or black.
Friday, February 23rd – Music and Dance
Explore the world of music and dance during our final day of February Art Activity Week. Stop into the workshop room to sing and dance with Music with Mar. Join us in Faces of Buffalo to create a dance ribbon or musical instrument.
Why pick just one day to come and play? Renew your membership today before they take a recess to participate in all of these programs for free!